OH – MY – FREAKING – GOD!  Blog-land.com is up and running [again] in the international [English, yes] version. The blog about blogs [pure personal recommendation, what a luck that the creator has an extraordinary nice taste] has been existing for a while, but without the needed resources. They are collected now, and the site is ready to fly – take a flight with it:
Check it out, follow it and L I K E it on facebook for God's sake!
You'll get amazing [aka non-boring and non-monotone] inspiration from the blog world every day from now on. How I know it'll be this great? Because it's already tested on the very successful Blog-land.dk. Go get it!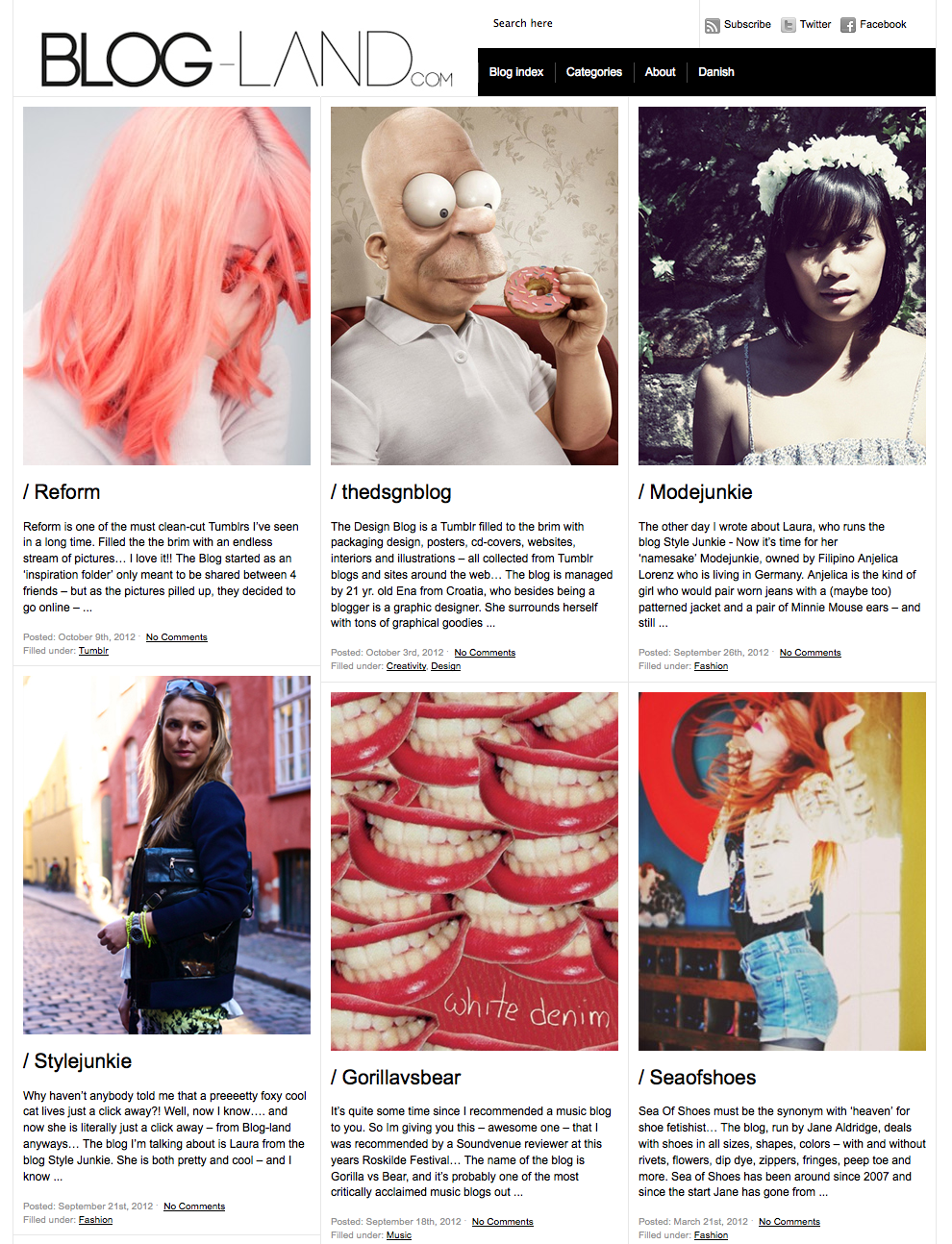 [I'm telling you this, because Trine, the creator and owner of both blog-lands, is one of my beautiful friends and a great entrepreneurial and graphical inspiration in my everyday. She works hard and deserves success!]