Hello good ol' riders!
If you're in Copenhagen on Wednesday you should check out this event.
It's a panel discussion about how to raise capital for creative businesses. It's held on Republikken in collaboration with Rebel Academy, and Michael Eis from booomerang.dk plus Carla Cammilla Hjort from ArtRebels are among the panelists. I'm sure it's going to be interesting!
The event is called FRA KREATIVITET TIL FORRETNING – HVORDAN SKAFFER VI KAPITAL? and will be in Danish.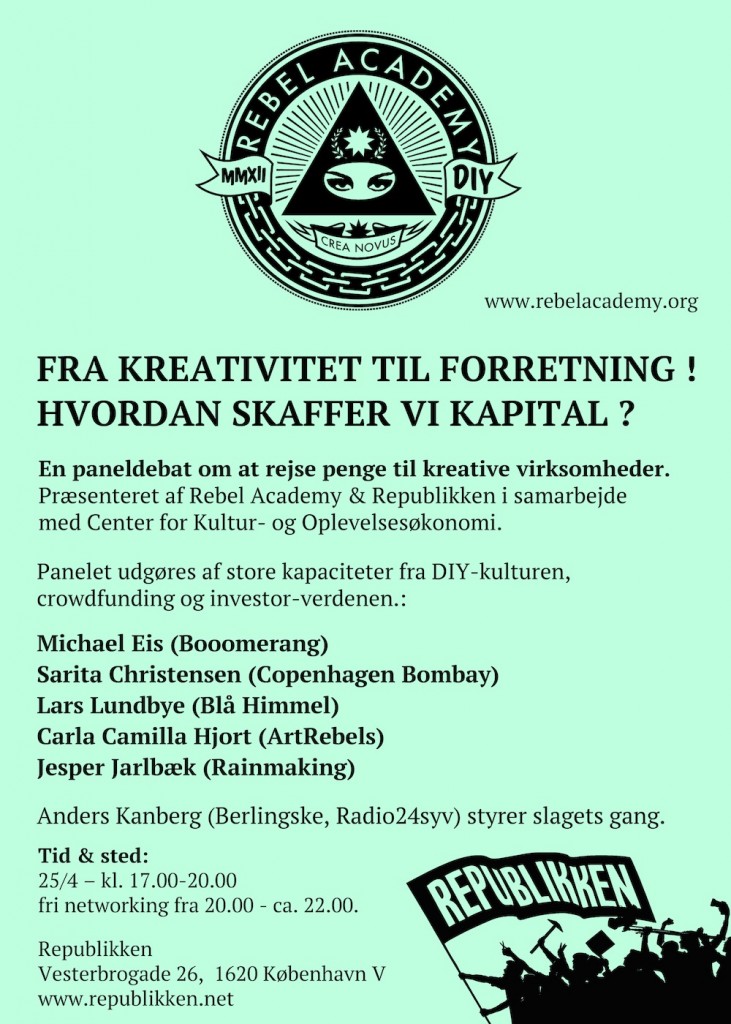 When: Wednesday, April 24th – Time: 5-8pm
Place: Republikken, Vesterbrogade 24, Copenhagen – Entrance: Free
Find the event on facebook.