Der er lidt langt mellem opdateringer og blogindlæg i de her dage, og det er der to gode grunde til: Ét er at jeg er startet på mit nye arbejde hos Smartbox Denmark, et andet er, at jeg har virkelig ustabilt internet derhjemme [og endnu intet på kontoret i Ørestad]. Der går nok nogle uger, før det bliver bedre – kan du bære over med mig så længe?
I dag har jeg slået mig ned på Café Dyrehaven på Vesterbro, mit gode gamle hood, og derfor er der også internet nok til et blogindlæg eller to. Det første her, kan fungere lidt som tidsfordriv mens du venter på nyt indhold. Eller også kan du bruge den som [næsten] helt saglig test af dit øje for farver.
Testen har jeg lært at kende via Tristan Kneschke, som er filmeditor og -farvelægger i eget firma Exit Editorial. Han opererer fra fantastiske New Yorks Manhattan, og er du til de vildeste farve/film nørderier, er det ham du skal finde inspiration hos [eller hyre]. Du kan bl.a. læse hans nyeste artikel om farveskalaer [på et niveau, hvor jeg tænker wtf?] her.
Tilbage til
testen
[som jeg i første forsøg slog Tristan i – tsk tsk, godt han ikke forstår dansk]. Her kan du teste
hvor godt et øje du har for at ramme en given farvetone
– ud fra forskellige faktorer, der ser nogenlunde sådan
her
ud: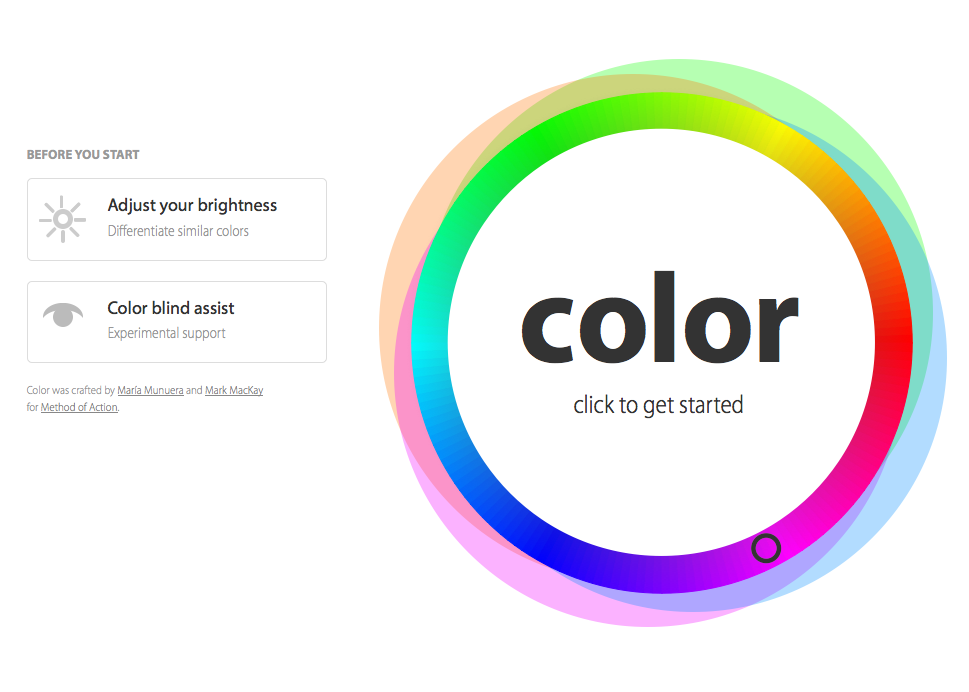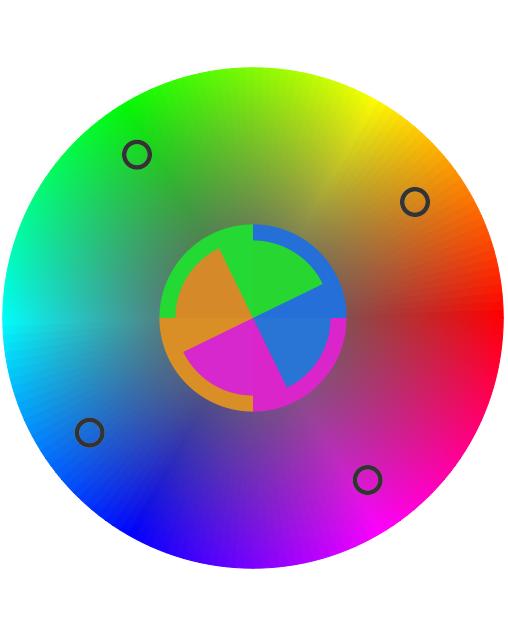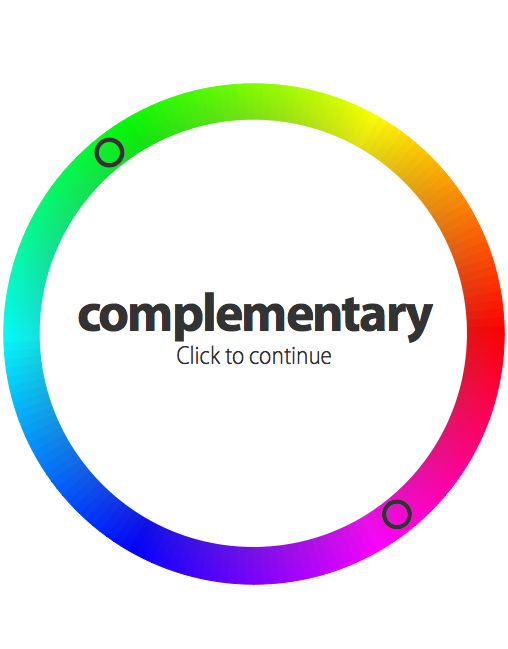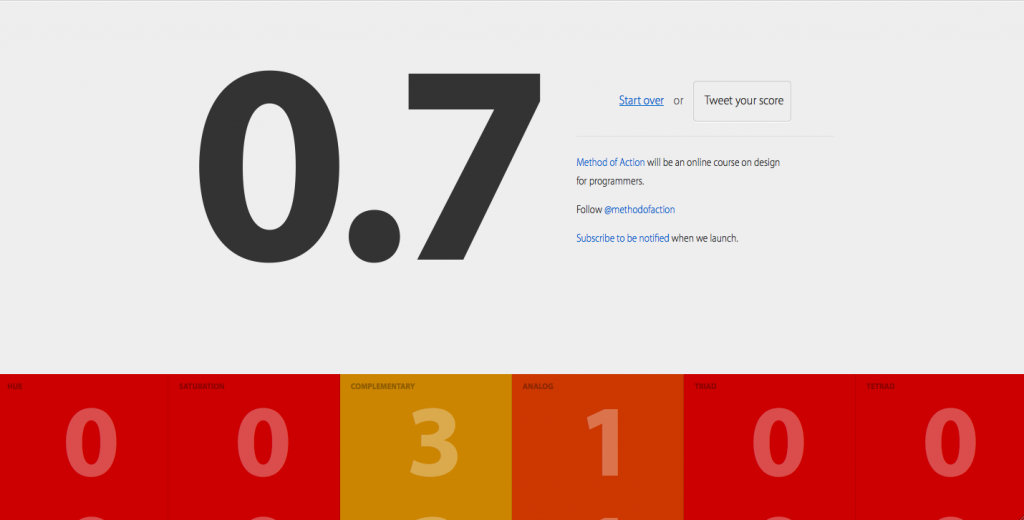 Jeg scorede 9.2 i første forsøg [vi taler ikke om de senere… nederste billede er selvfølgelig fake] – hvad scorer du?
Jeg anbefaler at dig at surfe videre til Method of Action, der har lavet testen – for her finder også to andre lege: Kern Type og Shape Type – hm, mon de er sjove for grafikere og typografinørder?