Efter endnu et længere blogindlæg om situationen bag bloggen, synes jeg at vi trænger til en visuel godbid. Jeg bliver altid overrasket over, hvor få klik det rent faktisk tager, at finde god inspiration – så det er mærkeligt [læs: ærgerligt], at der kan gå så langt i mellem.
Men i dag fandt jeg altså de her – to kampagner á hver tre plakater – som en argentinsk afdeling af Saatchi & Saatchi har lavet for et hospital i Buenos Aires [så vidt jeg har kunnet finde ud af, i hhv. 2009 og 2011].
Jeg synes at de begge – eller rettere, alle seks plakater – er utroligt gode eksempler på kraftfuld minimalisme i grafisk design, og ville derfor dele dem med jer.
Måske synes jeg at de er ekstra fine, fordi jeg altid har været fascineret af børns psykologi og handlemønstre. Og fordi jeg synes de minder os, de tørre voksne, om at tænke lidt alternativt.
Det kan godt være, at plakaterne er lavet som led i en sundhedskampagne for børn – men jeg tager dem altså som en velfortjent opsang til voksne [inklusive mig selv].
Kampagne I – Del Campo Nazca Saatchi & Saatchi for Hospital Alemán:
'Parents say – Children do'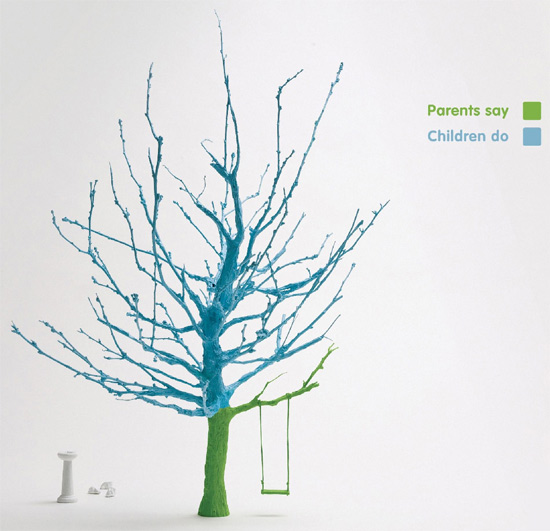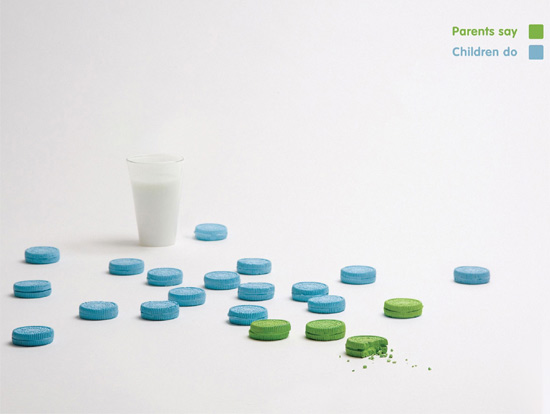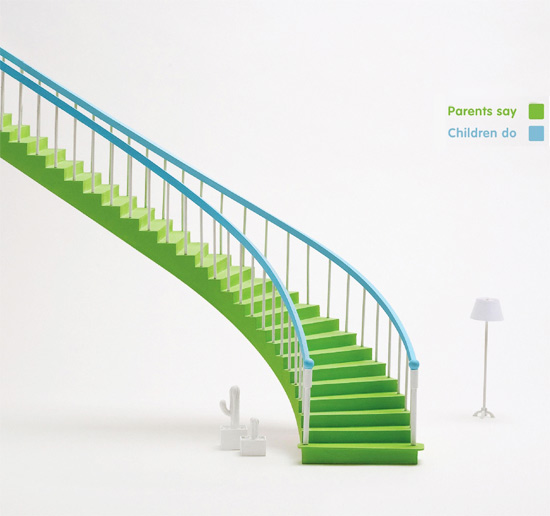 Kampagne I – Del Campo Nazca Saatchi & Saatchi for Hospital Alemán:
'Kids see differently'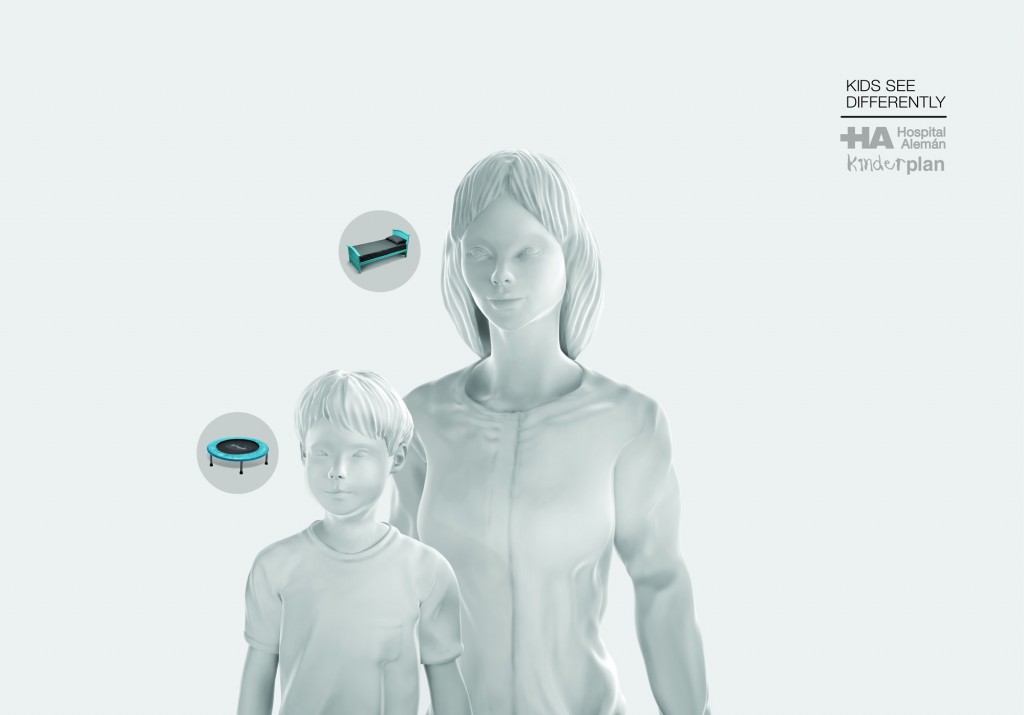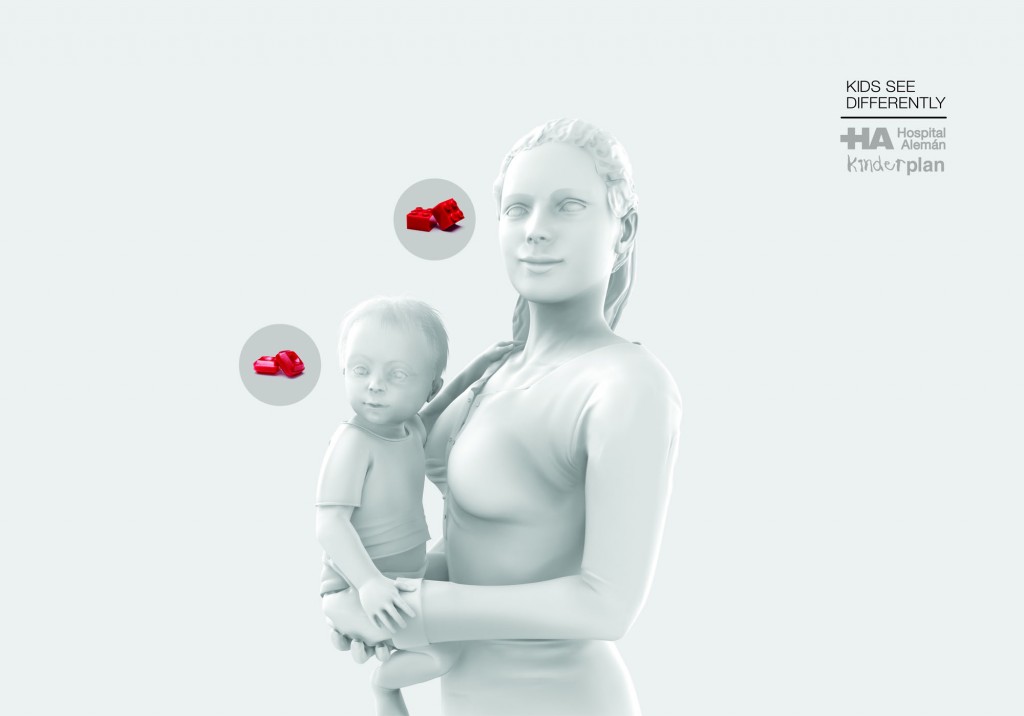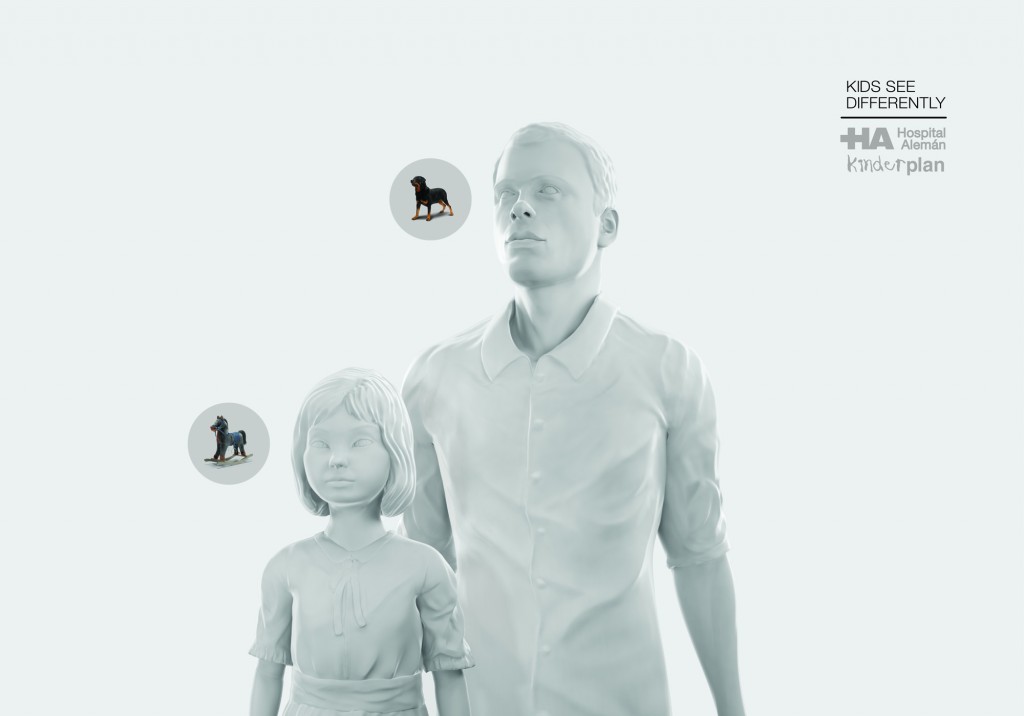 Jeg håber at I lige som mig, synes at der var inspiration at hente i både idé og udformning [jeg er vild med det porcælensagtige look i 'Kids see differently' kampagnens plakater!] i plakaterne her.
Uanset hvad, må I have en skøn onsdag aften – med en lige så smuk, klar og lilla himmel, som der er over Lyngby just nu.