Hvis I følger The Wild Pony på facebook – og har været online i dag – har I måske opdaget, at jeg i dag er gæsteblogger på Blog-land.dk. Og krumspring, stejl og vrinsk for det!
Blog-land.dk er i al sin enkelthed en blog om blogs. Og en seriøs og ambitiøs en af slagsen. Da det er en blog om blogs, er det derfor også altid gæstebloggerens [der er en ny hver tirsdag] opgave, at anbefale en blog, der ikke allerede er at finde i Blog-lands arkiver.
Min anbefaling dækker selvfølgelig grafik, design og visuelle nørderier... se hvilken blog, det svære valg faldt på, her. Jeg kan sige så meget, at jeg ikke har nævnt den på The Wild Pony før.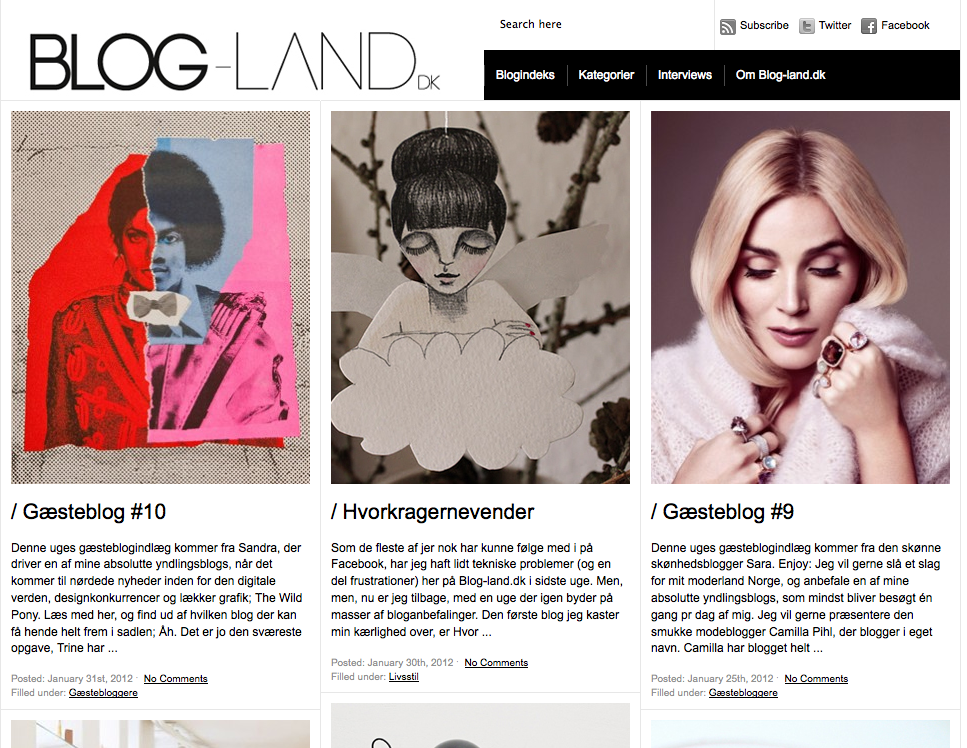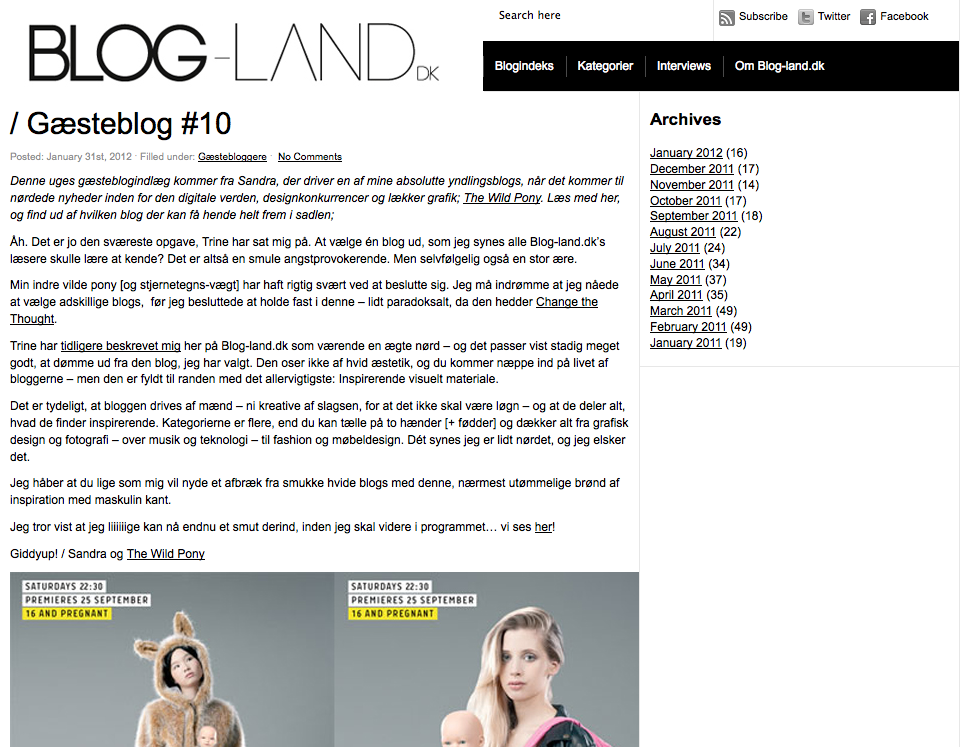 Husk i øvrigt at følge Blog-land.dk på facebook, twitter og bloglovin'!