Jeg kan vist roligt sige, at det ikke er første gang, at Issac Salazar og hans projekt Book of Art nævnes af en blogger. Men det er der en god grund til – og den får du selv lov til at tjekke ud her:
Jeg synes personligt at det er ordene, der er de fedeste – men jeg har af en særlig årsag også en forkærlighed for disse to bogstaver. Og nej, vi er ikke ude i nogen fetish – nærmere et par kloge (?) forældre og en bonushistorie.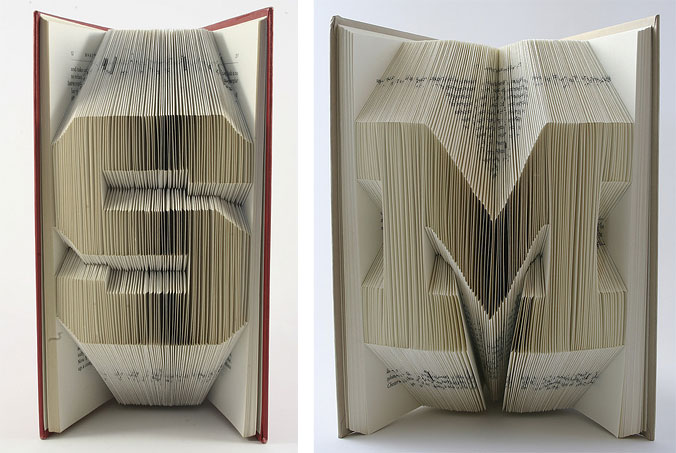 Jeg mødte selv Isaac Salazar første gang via designaside.
/ Sandra Malene
[Bonushistorien: Jeg skulle egentlig have heddet Malene, men da mine forældre boede i Spanien da jeg blev født, blev det lidt besværliggjort af det spanske sprog; Malene bare ikke er et navneoption (…og så lyder det småbrutalt). Et internationalt navn skulle jeg have, og det blev Sandra. Så langt, så godt.
Mit efternavn er bare Engen. Min forældre mente at Sandra Engen alt for hurtigt kunne blive til S.Engen = Sengen, besluttede de sig for, at jeg skulle have et mellemnavn: Malene. Sandra Malene. Det gir' så S. M. – eller SM-engen.
Flot, mor og far, I fik det til at gå op.]