Fin fin animeret film af Eran Hilleli – set på Vimeo.

Filmen Between Bears var Eran Hillelis afgangsfilm fra Bezalel Academy of Art and Design og med den, vandt Eran Hilleli Best animation award ved vimeo's første filmfestival. Og med god grund. Jeg anbefaler at se den i fuld skærm – den kan bære det.
Tjek hans website ud for flere film, flickr for fotografier eller følg ham på hans relativt nye twitter.
Tak til Bjarke, en gammel efterskolekammerat og sygt kreativ mand, for at dele den på facebook. Tjek Bjarke Stenbæks Flickr ud for illustrationer, foto og meget andet – og glem ikke et visit på hans vimeo. Bjarke går pt. på Designskolen Kolding – og i 2008 så han nogenlunde sådan ud: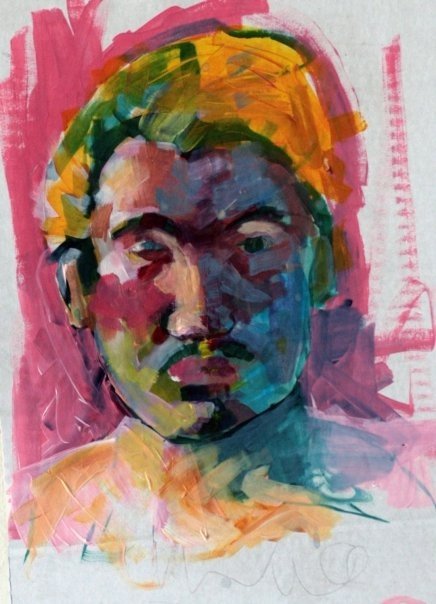 Bjarke Stenbæk: Selvportræt, 2008.