Nogle gange slår jeg altså mig selv i hovedet over min egen ærlighed. Jeg røber den største cyberkilde til min inspiration allerede på tredie date. Hvorfor – hvorfor? Så kan jeg jo ikke selv tage æren for at have været i marken og lede efter lækre, smukke ting der inspirerer til mere kreativitet. Ihh…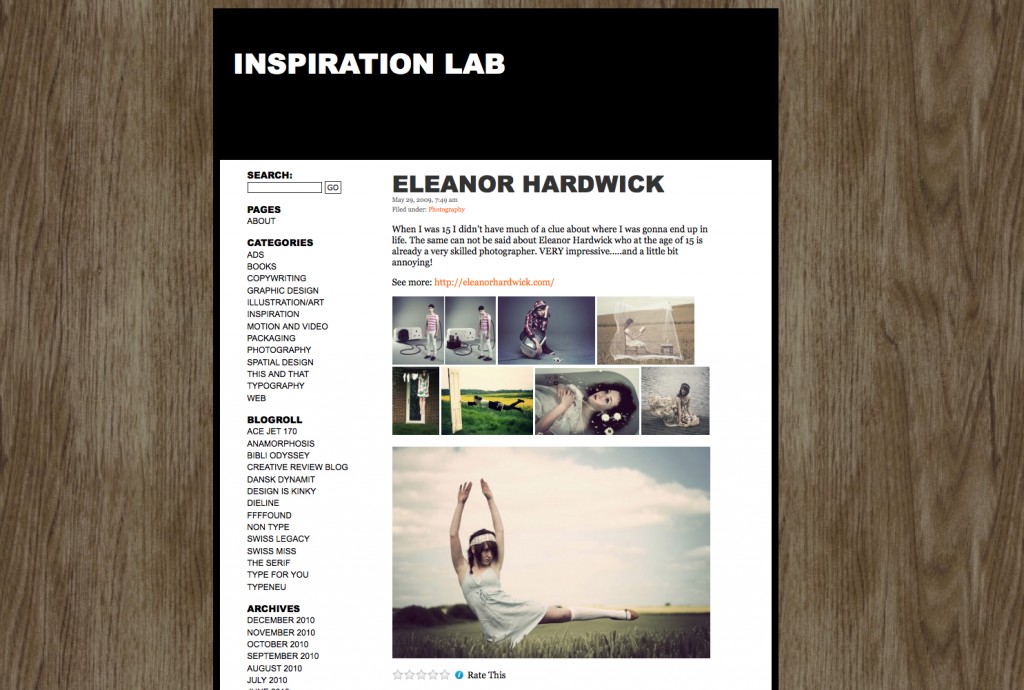 Men nu gør jeg det altså – for Julie Katrine Andersen (underviser på Mediehøjskolen) fortjener nu alligevel al den ære hun kan få for dén blog, der hedder Inspiration Lab. Skidegodt navn i øvrigt – for det er lige hvad det her. Julie Katrine Andersen er grafisk designer og hun deler de lækreste og mest spændende typografier, det mest banebrydende emballagedesign og de hotteste fotografer hun støder på, med alle os læsere. Hun linker også videre til en række andre superfede blogs – you'll never get stuck in the Inspiration Lab.

Inspiration Lab har senest introduceret mig til den kun 15årige fotograf Eleanor Hardwick – she's already a star! Billederne herunder linker til hendes website – klik og bliv inspireret.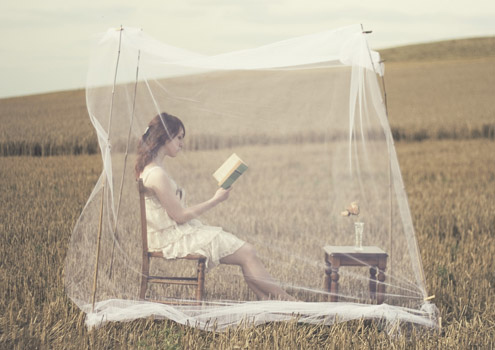 Suk. Nu gjorde jeg det. Men det føles nu godt at dele ud af sine inspirationskilder – det er vel egentlig også idéen bag alt det her?